Start The Game
First you'll want to download the game, please head over to Ways2Play and follow the links to Google Play Store or iOS App Store to download the game
You will start the game on the home screen, where you will see a big blue START button, but don't press that yet. You did click this page to learn how to play, so you have to listen to all of the details, you aren't the type of brash person that just presses "START" without first reading everything, are you?

You see your name in the game on the left, which defaults to Mr. Balling. While you can certainly play as Mr. Balling, he loves gaining high scores just from unattentive people that rack is name up on the high score list. You may also want to include you own name or a nickname or Nick's name, the choice is yours, just click the text box to enter your chosen name.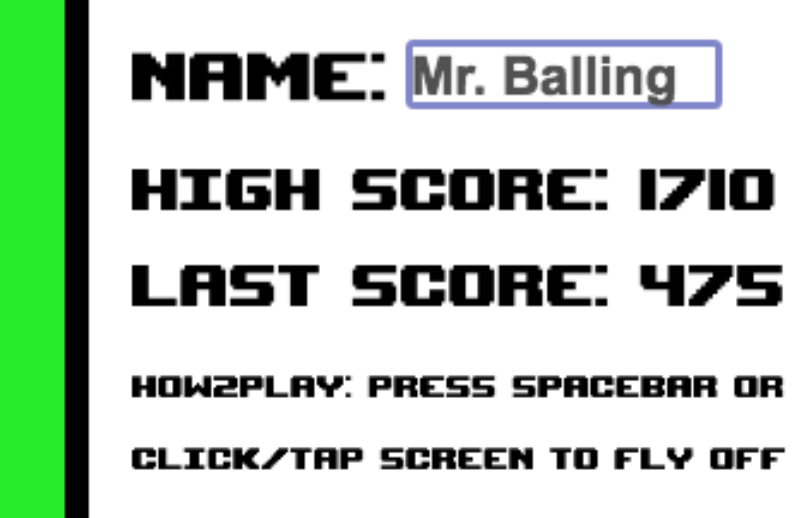 Below this you'll see your last score and your high score, both zero if you haven't played before, but also a handy way to see your progress and continually beat yourself.

On the right you'll see the top scores from anyone who has played, and yes, with enough practice and patience you too can achieve this greatest of all honors and get on the high score list.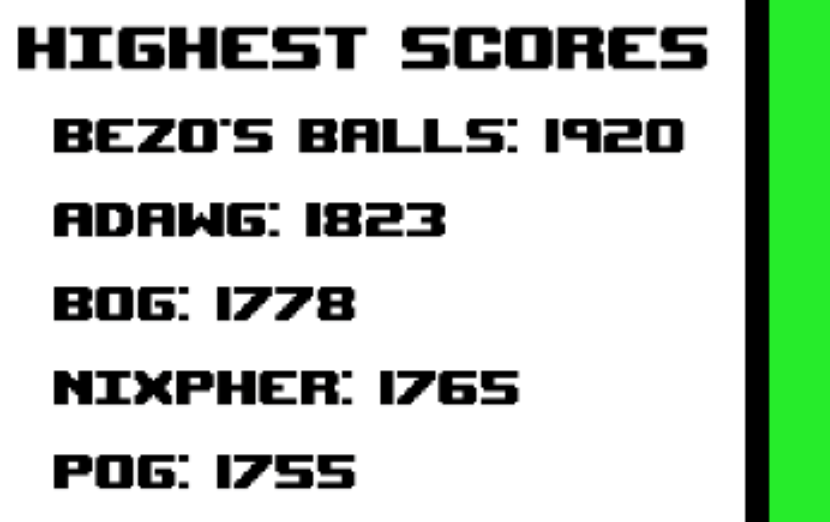 If you aren't good enough to make the top 5 still check the high scores page as through shear dumb luck you may end up there.

Finally you'll notice the "MUTE" at the bottom right of the screen, press this at your own risk, leaving the game unmuted may result in humming, dancing and all around getting jiggy with it.

OKAY, now we will press "START" and get straight into it...